Check out our scholarship award recipients and our major partners and donors that make it happen!
SUMMER 2022
SCHOLARSHIP AWARD RECIPIENTS
Congratulations to our Summer 2022 Scholarship recipients!
A select number of community members were awarded with a scholarship package, consisting of donated funds and event passes.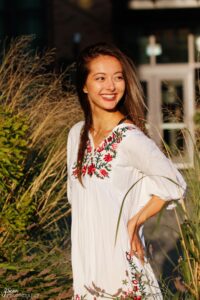 Moriah Edwards (she/her)
Washington D.C.

Pro Award
(Advanced / All-Star)
Moriah Edwards is a Northern California native. She and her mother began hula dancing together when she was young and continued for almost 15 years.
She discovered partner dancing in college but committed to West Coast Swing when she moved to Washington D.C. and fell in love with the local scene.
Moriah is beginning her career as a genetic counselor and currently specializes in eye genetics. She has pursued this goal for nearly a decade and credits her relationships within the dance community for helping her succeed in graduate school.
Without them, she would not have had the diverse perspectives and support which has helped form her into the clinician, researcher, and patient advocate that she is today.
Knowing the value of her dance friendships, it is her hope that she can do her part to create a sense of inclusivity and connection within the WCS community.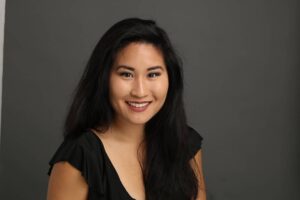 Rachel Matsuoka (she/they)
Oakland, CA

Amateur Award
(Novice / Intermediate)
Rachel Matsuoka is a bookseller, social media manager, actor, and writer living in Oakland, CA.
She has a background in jazz, contemporary, hip hop, and aerial arts. She was first introduced to west coast swing through the ballroom dance club at UC Santa Cruz.
She was perplexed by west coast swing at first but was determined to get it, ended up attending TAP one year, and became hooked.
Her favorite thing about west coast swing is that it teaches you to connect and become a team with absolutely anyone.
Within the west coast swing community she hopes to help create a more inclusive, safe, diverse, fun, and welcoming environment.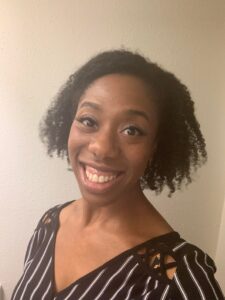 Nicole Augustus (she/her)
Dallas, TX

Newcomer Award

Nicole Augustus is an IT professional with a background in customer service living and working in the Dallas area.
After learning the basics of west coast swing many years prior, she became an active part of her local west coast community starting in 2019.
Since then, Nicole has come to love traveling to events and meeting westies from other cities and the never ending journey of working on the dance and finding new ways to create.
On the rare occasion that Nicole is not dancing in her spare time, she also enjoys traveling and sightseeing, hiking, and writing mini stories that maybe she'll share one day if she can ever find the courage.
WINTER 2021
SCHOLARSHIP AWARD RECIPIENTS
Congratulations to our Winter 2021 Scholarship recipients!
A select number of community members were awarded with a scholarship package, consisting of donated funds and event passes.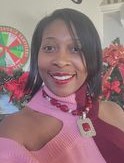 Na'Kedra Rodgers (she/her)
Fort Worth, TX

Pro Award
(Advanced / All-Star)
Na'Kedra Rodgers, a Monroe, LA native, has been in Fort Worth, TX since September 2002. Na'Kedra has worked in Healthcare in Data Analytics for the past 7 years. Prior to that, she worked as a Microbiologist for a pharmaceutical company in the eye care industry. Na'Kedra is a Mom of 2 amazing little girls and will be celebrating 7 years of marriage this coming Spring.
Na'Kedra was spiritually led to start OptimisticallyKe in April 2021. Each day she posts live motivational and encouraging daily devotions on social media outlets that are biblically based. Her signature line is "The Buzz word for today by OptimisticallyKe…that's me".
Na'Kedra enjoys traveling and dancing in her spare time. She was introduced to swingout in 2007. One night at the AEC, she saw a few dancers doing a different dance and wanted to know what's that…she later was informed of the official name "west coast swing" and signed up for her first class in October 2009.
Competition dancing was soon to follow and Na'Kedra entered her first jnj at Novice Invitational in March 2010. Competition was put on hold so that Na'Kedra could start a family but she's back and ready to get into the swing of things once again.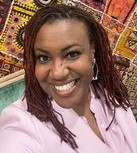 LaNasha Houze (she/her)
Dallas, TX

Amateur Award
(Novice / Intermediate)
LaNasha Houze is a probate attorney in Dallas, Texas. She's been practicing for 15 years and believes her job is a ministry to help hurting and neglected people.  
LaNasha was first introduced to partnership dancing in 2018 through Swingout. She competed in her first WCS competition in 2019 as a Newcomer. She's now eligible to compete at the Intermediate level.  
LaNasha loves the freedom of WCS. It's challenged her to find new ways of expression. She currently trains with David Simpson and Sandra Lopez.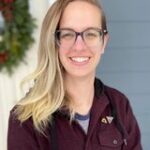 Koda Stokes (they/them)
Englewood, CO

Newcomer Award

Koda is an Oregon native who recently relocated to Denver, Colorado.
After moving to CO, they were thrilled to rejoin the WCS community after many years away.
As a queer, nonbinary dancer, they are excited to see the growth our community has made towards equity, diversity, and inclusion.
They wholeheartedly believe if we work together, we can continue to foster safe and welcoming environments for dancers of all ages, abilities, cultures, and identities.
SUMMER 2021 SCHOLARSHIP AWARD RECIPIENTS
Congratulations to our Summer 2021 Scholarship recipients!
A select number of community members were awarded with a scholarship package, consisting of donated funds and event passes.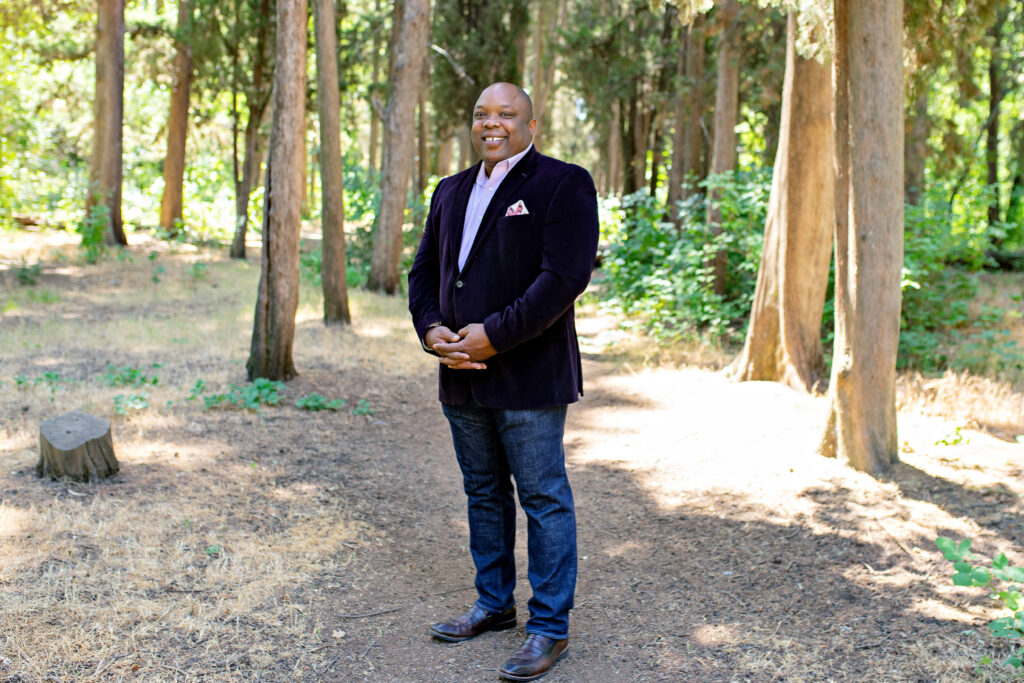 Montriel "Monty" Jamari (he/him)
Chico, CA

Pro Award
(Advanced / All-Star)
Montriel Jamari Is a Licensed Marriage and Family Therapist working in the Butte county area in both the public and private sectors for a combined 25 years.
Montriel is currently in private practice working out of Chico, California. Being the only African-American therapist male therapist in private practice in Butte County, he is presently working with many families and individuals that come from various cultural backgrounds. 
Montriel is also a published author of his new book, "The Inner Critic: A Practical Guide to Understanding and Overcoming the Conflicts of the Mind."
Having started West Coast swing in 2011, Montriel is proud to be part of the Swing dance community, having made many friends from all around the world.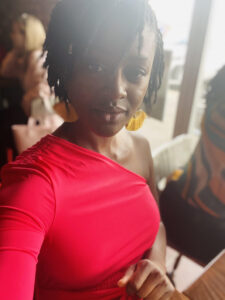 LaKeshia "Kesh" Rhodes (she/her)
Dallas, TX

Amateur Award
(Novice / Intermediate)
Kesh Rhodes has served as an elementary educator for the past 15 years. Most of her teaching career has been in elementary schools that focus on Arts Integration in the general classroom.
Although teaching six year olds how to read is a very rewarding profession, The Arts are what bring her the most joy and fulfillment. 
Kesh's first dance is Swingout. She began competing in Swingout in 2017 and will always honor and respect it as her home.
After being exposed to WCS, though, her love for this dance started to blossom. She began training under David Simpson and Sandra Lopez and now competes at the Intermediate level in WCS.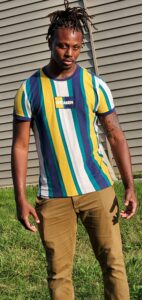 ShaQuan "Spin" Davis (he/him)
Indianapolis, IN

Newcomer Award

ShaQuan Davis is known by his friends as "Spin," and is from the west side of Indianapolis. 
He's been dancing for years, but his main discipline has been hip hop, specifically break dancing.
ShaQuan is all about helping the community and pushing everyone to achieve their goals.
He's a big advocate for education, creative arts, and supporting youth to following their dreams. 
Thank you to our scholarship committee for giving your time and energy to nominate and select our Summer 2021 Scholarship Award Recipients!
Future scholarships consisted of a formal application process with selection of recipients by Board Members.
INAUGURAL SCHOLARSHIP COMMITTEE
Thank you to our event partners!
Event passes provided by Halloween SwingThing, Monterey SwingFest, Jack n Jill Orama, Swingtacular, MadJam, All-Star Swing Jam, Capital Swing, O Town Swingover, Austin Rocks, and DC Out.
Thank you to our major donors!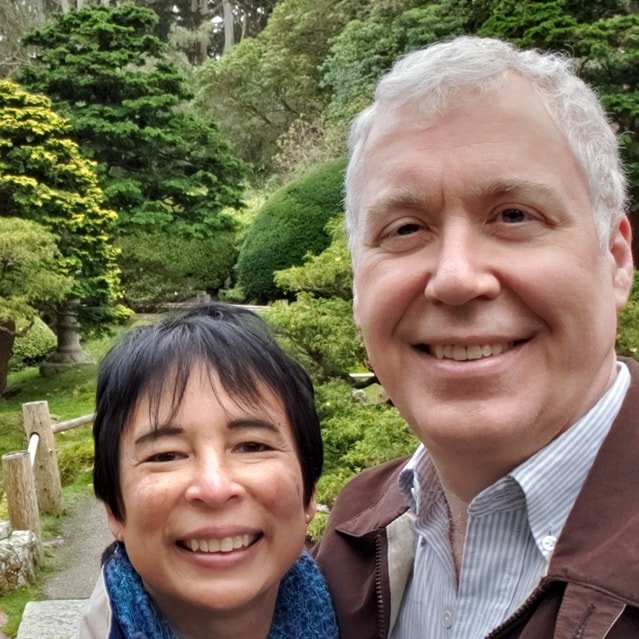 Suma Datta (left; she/her) and Scott Dawson (right; he/him)